[one-half-first]
Blerick Tree Farm
55 McDougal Road
Neerim South. Victoria. 3831
Nursery Opening Hours
11am – 3pm 7 days a week
Office Contact
03 5628 1507 or 0417 535 917
Email: admin@blerick.com.au
[/one-half-first]
[one-half] Any Questions?
[Form id="12″][/one-half]
Our Staff



Kasey Crestani
Owner and Business Manager
Kasey managed Blerick Tree Farm and Country Retreat for 5 years before purchasing it in 2016 from the original owners with her partner Steve. Kasey works in both sales and administration while also taking on garden consultations, design work and managing the onsite accommodation.
---
Steven James
Owner and Nursery Manager
Steve's background is as a boilermaker but he found his true calling in horticulture while working part time in the industry. He now runs the production nursery while maintaining the grounds and the accommodation properties. He also completes many of our deliveries and professsional installations across Victoria and into NSW.
---
Rebecca Dyka
Sales Manager
Rebecca has 15 years experience in both the retail and wholesale horticulture industry covering garden design, plant identification and plant management. Her broad knowledge of plants grown in Australia is used to source in and design with unique stock by utilising a wide network of growers from across the state.
---
Jess Crestani
Sales Assistant
Jess is still new to the horticulture industry but already has a fast growing knowledge base of trees and plants that are available and suitable for our Victorian climate. She is always willing to help with phone enquiries or to show customers around the nursery.
---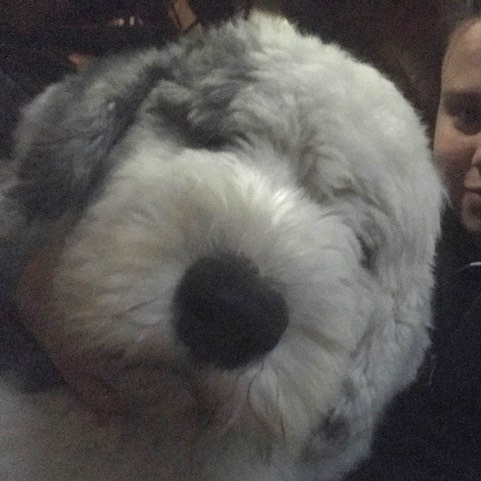 Buster
Fluff and Stuff Expert
Buster is the newest additon to the Blerick Team. He excels in barking and being fluffy. At only 12 months old, this Old English Sheepdog already towers over some of the juvenile plants growing in his realm.
---
Janet
Telemarketing Department
Janet handles all of the telemarketing calls; people trying to sell LED lightbulbs, solar panels or those trying to tell us we don't show up on Google. If your call falls under this category, you can expect to be put onto Janet. She won't be rude to you, she's actually a really good listener.